[ad_1]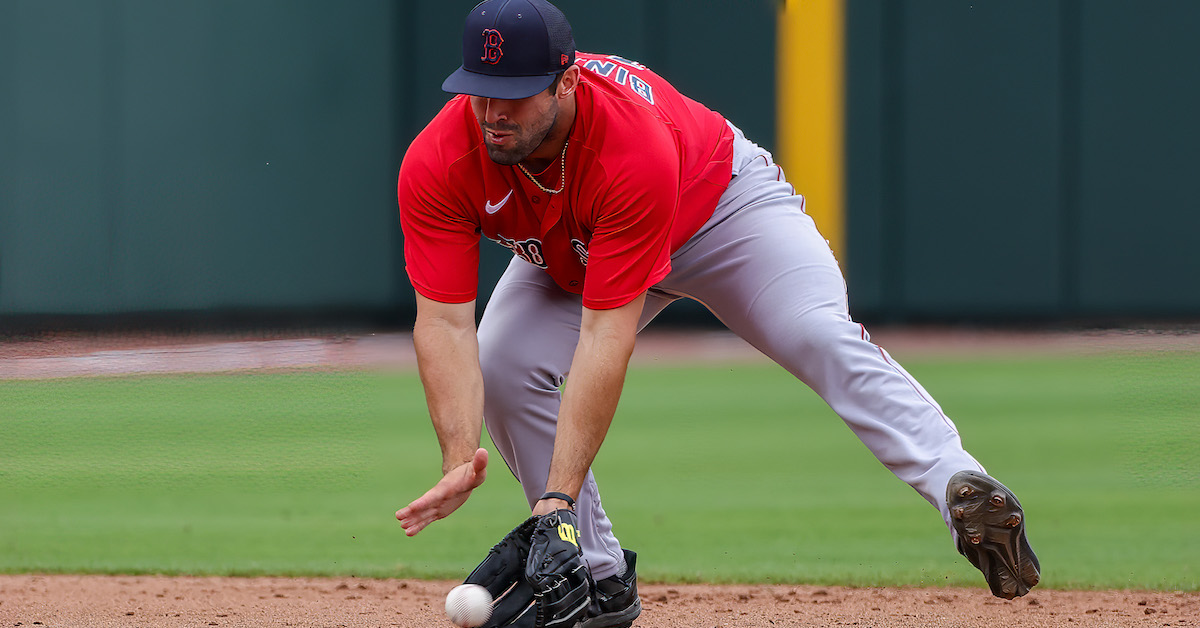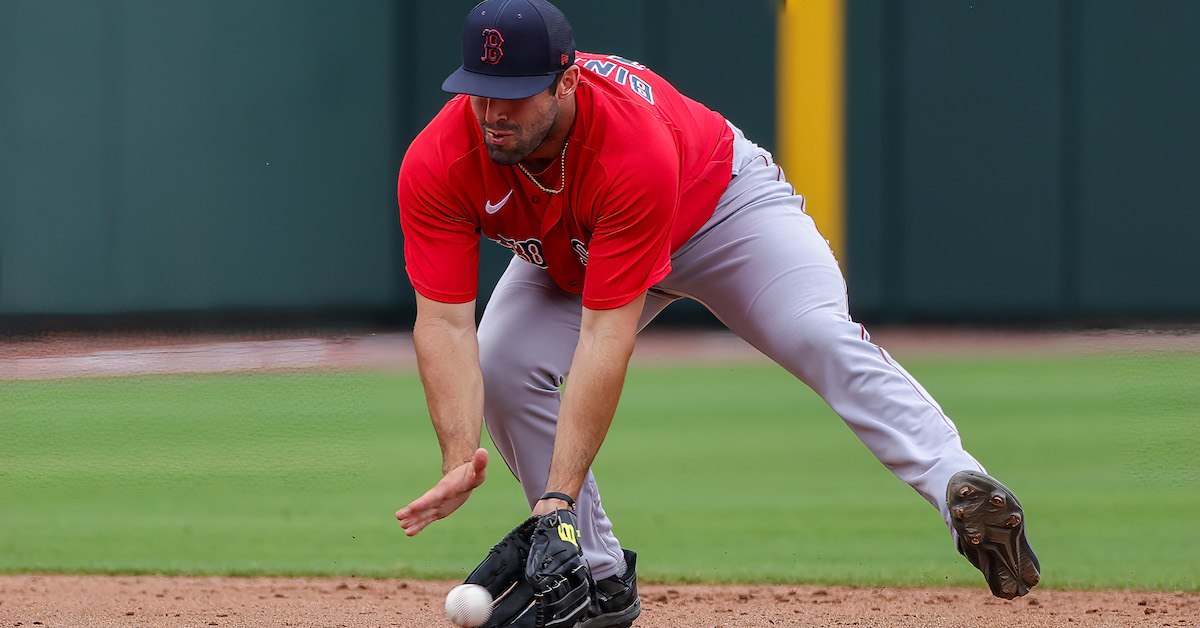 Alex Binelas has big-time power. The extent to which he can get to it will go a long way toward determining his future. The 22-year-old corner infielder has gone deep 23 times this season between High-A Greenville and Double-A Portland, but he's also fanned 126 times in 418 plate appearances. As Eric Longenhagen wrote this spring, "Binelas' calling card is plus-plus raw power… but it comes with plenty of swing-and-miss." His left-handed stroke has produced a 104 wRC+ this season and a .206/.318/.445 slash line.
The potential for Binelas to do far more than he's shown since being drafted 86th overall last year out of the University of Louisville is real. The Red Sox certainly think so. Enamored by his exit velocities and ability to hit moonshots, Boston acquired the Oak Creek, Wisconsin native from the Milwaukee Brewers last winter as part of the Hunter Renfroe deal.
Binelas discussed his do-damage approach and the in-progress mechanical adjustment he's hoping will help him turn the corner prior to a recent game at Portland's Hadlock Field.
———
David Laurila: How would you describe yourself as a hitter?
Alex Binelas: "I go up to the plate looking to impact the ball. I obviously want to put together quality at bats — I want to swing at the right pitches — but my ultimate goal is putting the ball in play as hard as I can. I'm not trying to hit a home run every time, but when you try to impact ball hard with quality swings and are attacking the right pitches, you put yourself in a good position to do damage."
Laurila: Exit velocity is a priority.
Binelas: "Yes."
Laurila: When did you start focusing on it?
Binelas: "I would say at Louisville. We started getting more into seeing exit velo probably my sophomore year. That was the COVID year, and then obviously my last year, my junior year, we looked at it. You'd hit a ball and it would be, 'Ooh, that felt good.' It kind of turned into a competition with our teammates.
"I never really looked too much into it from a training standpoint. It wasn't, 'Let's see how much I can get my exit velos to go up,' It was more of, 'I'm going to push myself in the weight room and get as strong as I can.' Then when I'm in the cage, I'm going to be working on my mechanics. You put those two together and the ball will come off the bat pretty hard."
Laurila: You said it turned into a competition with your teammates?
Binelas: "Yes. At Louisville we kind of made it a competition to see who could consistently hit balls the hardest. The more you get into pro ball, the more analytics are out there. Here in Portland we've got the exit velos on the scoreboard, so after every swing you can see it. It's definitely something to pay attention to."
Laurila: Did you come out on top in the Louisville competitions?
Binelas: "I did. Henry Davis and I would always get into it. He went 1–1 in last years's draft, and we're both uber-competitive. We'd always go back and forth to see who could hit the ball the hardest and the farthest. I got him on those, but man, he's a great hitter all-around. It was good competing with him, learning from him, and us pushing each other to get better."
Laurila: Was the competition on the field or just in the cage?
Binelas: "Both. In BP, sometimes we'd put the TrackMan up on the scoreboard, and we'd go back and forth see who hit the hardest ball. In the cage, we'd go hit at night — we never really had it on during practice — and the HitTrax would show us the ball flight on a computer. It showed us all the analytics. We'd go in there after practice or after study hall or whatnot. It was for bragging rights and who got to talk the most trash afterwards."
Laurila: What is the farthest you've hit a baseball?
Binelas: "My last year at Louisville, I hit one 489 [feet] to right-center in a Saturday game in Virginia. I think that was probably my farthest. I think I hit one 472 in Low-A last year, which is probably my farthest in pro ball."
Laurila: In a nutshell, you're trying to hit the ball hard, and you're trying to hit the ball far.
Binelas: "That's my goal. I'm not up there swinging out of my shoes, though. I take great pride in what I do in the weight room, in all of the work I do, so that when I walk up to the plate I don't need to do that. I just try to put a good quality swing on the ball. That said, I'm not just trying to make contact. I'm not poking at the ball. I'm trying to get extended and do damage.
"But again, I'm not trying to force power. I'm just letting my baseball swing play. We talk about not trying to create too much at the plate. We just want the swing to work, trusting all the work you put in."
Laurila: Is your swing path designed to drive the ball in the air?
Bineals: "I'm actually not a big launch-angle type of guy where I'm trying to hit every ball at a certain degree. What I try to do is hit the ball as hard as I can in a range where it's not a ground ball and also not a high fly ball. I don't care if it's a low line drive or fly ball that can get out of the park as long as it's hit hard with a good quality swing and good intent."
Laurila: Have there been swing changes over the years?
Binelas: "I'm actually working through one right now. Just the other day I started trying to get my hands a little farther away from my body in my start. Pretty much my whole career, I've been really tight to my body with my hands. Sometimes I can get stuck, to where my swing gets in and out of the zone really quick.
"I'm starting to push my hands a little farther away from my body, which gives them room to work — room to stay inside the ball, make a clean move, and stay short and through the ball so I'm not in and out of the zone. That's something I'm working on as we speak. Other than that, nothing too crazy."
Laurila: I assume making more consistent contact is the objective?
Binelas: "Yes. Not getting tied up, so there aren't as many foul balls and swings and misses. When I put the ball in play… I like to say that nobody hits the ball as hard as me. At the same time, we've always talked about how often I can do that. If I can create more contact without losing the exit velo and the damage, that's the next step in my game. It's what I most need to work on."
[ad_2]

Source link