[ad_1]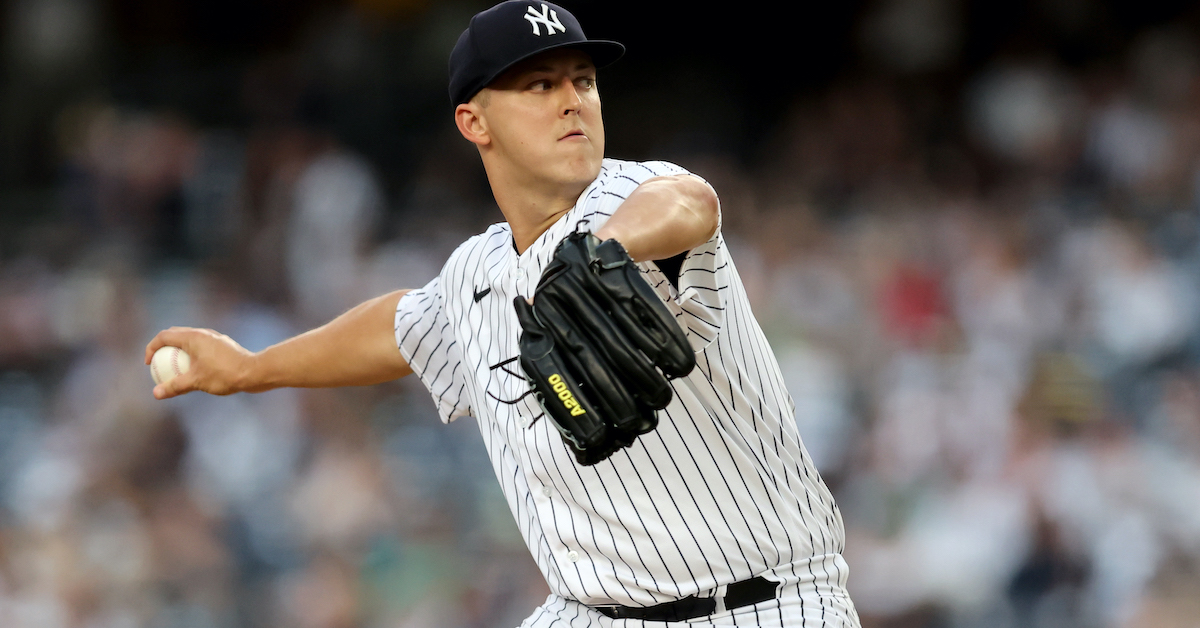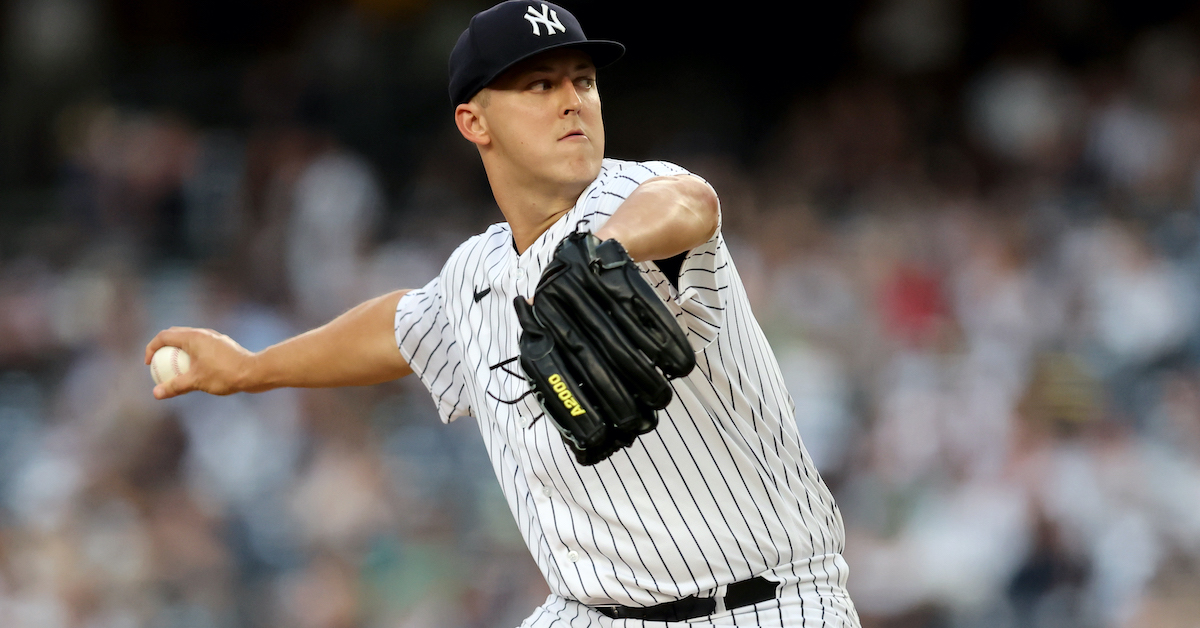 Jameson Taillon was 20 years old when he was first featured here at FanGraphs in September 2012. Drafted second overall by the Pittsburgh Pirates out of Woodland (Texas) High School just two years earlier, he'd only recently been promoted to Double-A when he sat down for an interview. The subjects at hand were his repertoire and his early-career development as a professional pitcher.
A decade later, Taillon is now pitching for the New York Yankees. Acquired from Pittsburgh prior to last season — this after missing most of 2019 and all of the shortened 2020 season while recovering from Tommy John surgery — the 30-year-old right-hander is having a solid campaign. In 23 starts comprising 127.2 innings, he is 11–3 with a 3.95 ERA and a 4.02 FIP.
Taillon discussed his decade-long evolution on the mound when the Yankees visited Fenway Park this past weekend.
———
David Laurila: You were in the minors when we first spoke 10 years ago. How would you describe your progression as a pitcher since that time?
Jameson Taillon: "One of the interesting things about pitching is that you're in constant pursuit of trying to get better. The trends change, the hitters change, the scouting reports change. But I feel like I've kept a lot of my strengths the same. My curveball is still a pretty decent pitch for me, I throw a four- and a two-seam, just like I did 10 years ago.
"I've added a slider. I've probably used the changeup a little bit more in the big leagues than I did at the beginning of my career. But yeah, for a while there I was heavy sinkers and ground balls. Last year I went heavy four-seam. Now I'm kind of finding that sweet mix, that balance."
Laurila: Is that mostly based on feel?
Taillon: "Yeah, I mean, it's not easy to throw two different fastballs. I try to keep my four-seam my priority, but the two-seam is good pitch for me to bore into righties — maybe get some quick outs and give a different look so not everything is going away from you."
Laurila: You were throwing a lot of two-seamers when we talked in 2017. Was that largely org-driven?
Taillon: "There was definitely a model, especially with the Pirates. I think all baseball back then probably threw more sinkers. If you had a tall frame, you were told to pitch downhill and down at the bottom of the zone. The easiest way to do that was with sinkers."
Laurila: Why did you eventually stop being so sinker-heavy?
Taillon: "At some point, hitters adjusted. The hitters were able to start scooping the bottom of the zone for power. I also changed my mechanics a little bit after I got my second Tommy John. That was in August of 2019. I think that made it easier for me to get behind the four-seam. That kind of made it a natural focal point."
Laurila: How did your mechanics change?
Taillon: "I got away from a lot of things. At foot-strike, my arm was pretty long. I was putting a lot of stress on my elbow by being long and late, whippy. I was going into external rotation a little early. So my key was connecting everything — connecting my back foot and the ground. It started with that. I'd been coming up on my toes way too early, and that kind of led everything to fall out of whack. Keeping my back foot on the ground, keeping my knee back, activating my glute, shortening and connecting my arm to the rest of the body… I kind of accomplished that through medicine-ball drills and weighted-ball drills. You'll see, even now, when I play catch I'm always doing some sort of drill just to reinforce the patterns."
Laurila: I assume the mechanical changes were primarily health-driven?
Taillon: "Yes. A lot of it was health-driven — I didn't make the changes for performance — but at the same time, I figured there was room for me to tighten everything up."
Laurila: Was there an acclimation period in terms of how your stuff played differently with improved mechanics?
Taillon: "There was. I kind of had to learn a little bit on the fly last year. I was going good start, bad start for the first two months, or whatever it was. I was kind of learning how to pitch again — where to pitch, what to use, how to not become too predictable — but also to lean on my strengths."
Laurila: Did the analytics on your fastballs change?
Taillon: "A pretty good amount. Last year, my four-seam was averaging like 18 [inches] vert and five or six horizontal, whereas when I was younger it was like 12 vert, 13 vert, 14 vert, and I would kind of cut it. It didn't have much life through the zone.
"My two-seam has pretty much stayed the same, although I do have a little bit more vert on it now. Instead of it being more of a bottom-of-the-zone pitch, now I'm trying more for inner-rail to righties — get it on the black and let it run in on them. It's not as much of an off-the-barrel down pitch, but rather just an off-the-barrel."
Laurila: Are you actually getting more vertical? It sounds like what you're getting is more horizontal.
Taillon: "My two-seam is not what you ideally want. I'm getting like probably 15 vert on it, but because of the way my four-seam profiles, they complement each other pretty well."
Laurila: Jumping back to your Pittsburgh days, were you into pitching analytics at all?
Taillon: "I mean, I was interested in a lot of different things, and I was always pursuing improving my pitch package, but we also didn't really have a ton of resources at the time. I had to do a lot of that kind of on my own."
Laurila: I know that Gerrit Cole's locker was pretty close to yours in Pittsburgh.
Taillon: "Yeah. And even today, the Yankees have all the resources in the world, but a lot of the best conversations, the best changes, and the best drills come from each other. We're talking when we are out there playing catch, watching each other's bullpens, talking in the locker room. As pitchers, we learn a lot from each other."
Laurila: From what you've been saying, it sounds like you're much the same pitcher you were when we first spoke, only 10 years older and 10 years smarter. You have a lot more experience under your belt.
Taillon: "Yep. It's still kind of the same core foundation, but with me trying to keep up with the times and being willing to change. It's also realizing when I need to change, and what I need to change."
Laurila: Do you view yourself as less of a power pitcher than you once did?
Taillon: "Yeah, but I do still think of myself as a guy who can come at you with a power fastball. My velo hasn't changed a ton — I think I'm averaging around 94 [mph], and I used to average 95 — but the game has changed. There are so many guys now sitting 94–95. When I was coming up in the minor leagues, I was one of the few starters in the minors who could sit 93–97 and throw a power curveball. Now it seems like that's the standard pitch package. So you have to find ways to get creative and make it work for you. That's pretty much what I've tried to do over the years. I've tried to keep getting better."
[ad_2]

Source link