[ad_1]

With that, we have no more trading allowed in the Razzball Commenter Leagues.  Midnight, this past Saturday was our cutoff and we had a couple deals that snuck in right at the wire including a couple from TT Is The Way who was the busiest trader in all the RCLs.  TT made more trades (13) than most leagues made all season!  That's quite the feat of rosterbation.  With no more trading, we now have to focus solely on the waiver wire for finding those late-season gems.  Could Vaughn Grissom be a league winner down the stretch?  Maybe Gunnar Henderson gets some run for the O's and leads teams to victory.  We'll see, there are about seven weeks to go in this marathon season, still plenty of time to make a charge, just ask Young Guns from RCL #26 who had a very impressive week.  More on that and the rest of the stats for the week that was, week 18, below:
Each week we'll peek in at our resident 'perts to see who is laying claim to best "expert" RCLer in the land.  We'll take notes, check the standings and generally stalk them.  The heading is also hyperlink, so feel free to follow along as we go.
Laura was the big winner this week, clocking 2.5 points and jumping over Cram It, who had the worst week and lost three points.  That swap in the standings was the only movement as the 'Perts league settles into the final stretch.
Each week we'll also take a look at the top ten overall standings in our other Razzball sponsored league, the RazzSlam.  This is our NFBC Best Ball league with managers from all across the industry, from content providers to fans and readers just like you.
We have reached round 2 of the Cutline, which means…basically there are less teams and if you weren't in the top 30 your odds just got significantly harder.  It looks like the next cutline is the top 18 in the Championship Tier plus the top two in the WC Tier.  Coolwhip is in a very nice spot, currently sitting in third in the Championship Tier as we head into the first scoring period.  Good luck, Whip!
TOP 10
For those too lazy to check the MASTER STANDINGS, I present to you, the current top 10
Wake and I held onto those top two spots for another week.  Fred Garvin MP slipped up a smidge and fell to fifth, allowing my 'Perts League team and stechsjj to move into third and fourth.
AllRice remains in sixth while Original Schmohawks joins the top ten this week, jumping from 13th to seventh.
My RCL #34 team holds steady in eighth this week while FFB slips a bit to ninth overall.  Asynda Boil also falls one spot this week to round things out in tenth place.
TRADES
All the trades that have gone down in the past week.  Public ridicule is not only allowed, but encouraged.
Our final trade update was a busy one with 16 trades getting completed.  I had the unfortunate luck of trading for Tim Anderson the day before the news broke about his injury, good times.  Everything else here seems pretty standard, I really like Scherzer and Witt for Ohtani, that seems like the type of deal I had in my head when I would think about what it would take to acquire him.
VinWins did some extra tallies for our final trade numbers:
140 total trades
Top 4 Leagues:
22 – RCL 17
14 – COUGS R US
12 – RCL 30
10 – NIGHT OF THE LIVING ZOMBINOS
Teams:
13 – TT Is The Way (RCL 17)
11 – Athletically Unathletic (COUGS R US)
11 – Auto-22 (RCL 30)
9 – Hoboknives (RCL 17)
WEEKLY LEADERS
The best of the best from the week that was.
R – 62 – Young Guns (RCL 2022 (#26))
HR –20 – Junior56 (RCL 2022 (#8))
RBIs – 65 – Jersey Pine 3 (RCL 2022 (#24))
SB – 13 – Hungry Like the Wolf (RCL 2022 (#34))
AVG – .344 – DFA's (RCL 2022 (#41))
K – 101 – Dynamite Drop Ins (RCL 2022 (#39))
W – 10 – Sugar Vladdy (RCL 2022 (#8))
SV –  13 – Your Mom (RCL 2022 (#2))
ERA (Min. 40 IP) – 0.49 – Toledobrad (RCL 2022 (#1)) (in 54.2 IP)
WHIP (Min. 40 IP) – 0.634 – Pshallz (RCL 2022 (#15)) (in 41 IP)
No records this week as no one team really separated themselves in any category.  We did get another tie for the wins lead, meaning it's now six teams tied at 10 wins.  I can't wait for someone to win 11.  Your Mom also tied the saves lead with 13 this week.
TEAM OF THE WEEK
Our weekly shout out to the team that killed it the previous week.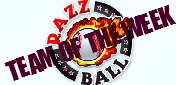 Team: Young Guns
League: RCL 2022 (#26)
Stats:   AVG: .275, R: 62, HR: 19, RBI: 51, SB: 5
IP: 69.2, ERA: 1.16, WHIP: 1.033, K: 79, W: 7, SV: 8
Summary: Young Guns brought out the big guns this week, leading the RCLs in Runs and just off the pace in HRs while adding a killer K/9 and itty bitty ratios.  The big week was good for 8.5 league points and pushed the Guns from fourth to first!  Vinnie Paz went ham, hitting .455 with four dingers and Brady Singer and Blake Snell combined for three wins and 31 strikeouts in 25 IP along with sub-one ratios.  What a week!  Just goes to show there's still time to make big jumps, nice work Young Guns!
Want to be Matt's Twitter pal?  That's kinda creepy, but you can follow him here: @MattTruss


[ad_2]

Source link